Professor Pamela Briggs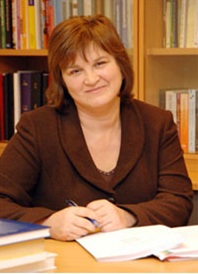 Bio:
Professor Pam Briggs holds a Research Chair at Northumbria University, where she works in social media and interaction design, with a specific focus on identity, trust, security and inclusion. Some of her most recent projects explore these issues in the context of health and ageing. She has given a number of invited and keynote presentations, including an invited address to the World Health Summit 2009, the opening address at the Second International Conference on Privacy, Security and Trust (Canada) and the keynote to the 2010 IFIP Trust Management conference in Morioka, Japan. Pam has ongoing projects in online patient experience (NiHR funded); identity management (EPSRC/US Dept of Homeland Security funded) and cybersecurity (GCHQ/EPSRC funded). Two of her recent collaborative projects were showcased in: (i) The British Council's celebration of UK-Canada Innovation (http://www.britishcouncil.org.co/uk-canada-innovation.pdf) (ii) RCUK and UUK's Big Ideas for the Future: UK research that will have a profound effect on our future. Most recently, she was instrumental in securing one of only four founding EPSRC/GCHQ awards that will constitute the UK's new Institute for Cybersecurity and was commissioned to publish a Driver Review as a contribution for the recently launched Technology Foresight Report on the Future of Identity (http://www.bis.gov.uk/foresight/our-work/policy-futures/identity).
Ms. Elinor Buxton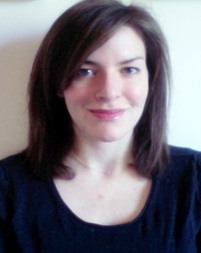 Bio:
Elinor Buxton is a policy adviser at the Royal Society. She focuses on security policy, including cyber security, the Chemical Weapons Convention, and biosecurity. Elinor also assists with work on scientific fraud and misconduct. From April, she will be working on a major project on cyber security that will look at UK and international research priorities and the commercialisation of cyber security research. Until September 2012, Elinor worked as an analyst at the SecDev Group in Ottawa, Canada. In addition to substantial research on cyber security and defence policy, she worked with international broadcasters on strategies for engaging their online audiences in fragile and restricted states including Iran, Syria, Libya, Pakistan, and Russia. She also undertook cyber security assessments for NGOs operating in Central Asia and China, worked on a comprehensive overview of Turkmenistan's telecommunications sector and its associated security risks, and investigated the growth of cybercrime in Latin America. Previously, Elinor was at the British High Commission in Canada, where she worked on science, technology, and innovation partnerships between the UK and Canada. She also interned at the Royal Society, where she looked at mapping science and innovation in Islamic countries. Elinor graduated from the University of Oxford with a Master of Physics and Philosophy degree and is currently studying law.
Dr. Deeph Chana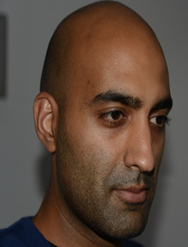 Bio:
Deeph joined Imperial College in July 2012 as a Senior Research Fellow in the Institute for Security Science and Technology and he currently splits his time between the Institute and consulting on technology development and strategy – particularly with SMEs. His recent experience in the private sector has seen him involved with developing innovative products ranging from real-time gas analyser devices, for explosives detection at airports, to crowd analytics software solutions for smart cities. Prior to this, Deeph worked as a senior UK government science policy adviser on critical infrastructure security in Whitehall. He was responsible for strategizing and delivering the Department for Transport's security and resilience research programme, coordinating key technical aspects of the UK's cross-Whitehall CONTEST strategy, and for setting national security policy. He delivered advice to four Secretaries of State – covering incidents including the 2005 London Tube bombings and the liquid explosives aviation plot of 2006 – and served as chairman on key national and international security technology policy working groups and committees. Deeph has led numerous multi-lateral negotiations and technical policy engagements with senior foreign delegations and has been invited to speak on a broad range of security science topics in the UK and abroad. He has initiated national research calls in security science and technology and has acted as a board member, bid reviewer and working group leader for programmes involving the UK Home Office, the European Commission, the US Department of Homeland Security, the EU's Framework Programme for Research and others. Deeph trained as a Physicist at King's College London, obtaining his PhD in 2001. He has worked on a broad range of applied and theoretical research topics including, inverse problems, image processing, optical data storage, antenna design, diabetic retinopathy and the computational modelling of space debris. He maintains an interest in a broad range of topics associated with security science and technology.
Dr. Godfrey Gaston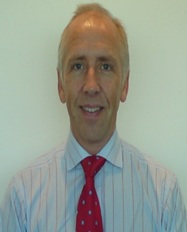 Bio:
Dr Godfrey Gaston graduated with a MEng degree in Electrical and Electronic Engineering at the Queen's University of Belfast, UK followed by a PhD at the University of Edinburgh in the field of Microelectronics and Semiconductors. He then spent a number of years working as a process design and process integration engineer for GEC Plessey Semiconductors in the UK. Following this role he was recruited as Engineering Manager for a technology start-up, BCO Technologies in Belfast, where he led the development of a new Micro Electro Mechanical Systems (MEMS) processing technology, which resulted in the acquisition of BCO by Analog Devices for $153M in 2000. For the next three years Godfrey led the Analog Devices Belfast engineering team. Godfrey is currently Director of the Centre for Secure Information Technologies (CSIT), based at Queen's University Belfast, where his role involves both the day to day and strategic management of the centre, including business, academic programme and project management. He has expertise in commercialisation and knowledge transfer within an open innovation research environment. CSIT is acknowledged as an "Academic Centre of Excellence in Cyber Security Research" by the UK Government, in partnership with the Research Councils' Global Uncertainties Programme (RCUK) and the Department for Business Innovation and Skills (BIS). CSIT, which currently employs about 80 staff, has world leading capability and research excellence in security for Cyber, Cloud Computing, Smart Grid and Cyber Physical Systems. Godfrey has also completed an MBA from Henley Management College, London and is CEO of startup company, Titan IC Systems.
Professor Paul Kearney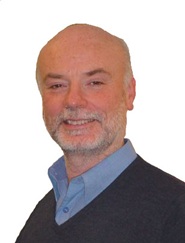 Bio:
Paul Kearney is Chief Security Researcher in the Security Futures Practice, BT Technology, Service and Operations. He joined BT in 1997 having previously worked in the personal electronics and defence aerospace industries. Paul has specialised in information security and business continuity research since 2001. His main research focus at the moment is cyber security. Other interests include model-based methods and tools for secure systems engineering, and holistic approaches to enterprise security and resilience. Paul has played a leading role in several European collaborative research projects, and is member of the Group of Experts for the EUREKA CELTIC programme. He is a Certified Information System Security Professional (CISSP), a Member of the Institute of Information Security Professionals (MInstISP), and holds the Certificate of the Business Continuity Institute (CBCI).
Professor Steve Legg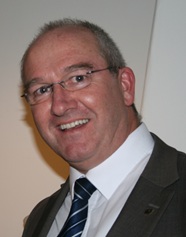 Bio:
Steve Legg graduated from Cambridge University with an MA in Electrical Science. He joined IBM in 1982 as a logic designer working on test tools for displays and storage products. In a number of engineering and development management posts he spent 20 years developing storage devices and systems, leading IBM's storage virtualisation strategy and was appointed Chief Technology Officer for Storage for IBM UK. During this period Steve filed eleven patents for IBM in key technology areas relating to data storage and information security. Steve now leads IBM Corporation's University Relations activities in the UK , working with leading universities and higher education authorities to build strategic relationships and foster opportunities for collaborative research. He represents UK University Relations interests in IBM European and Corporate fora. In 2012 he was appointed as Royal Academy of Engineering Visiting Professor in Innovation at Surrey University.
Dr. Igor Muttik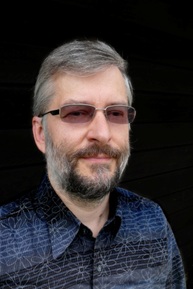 Bio:
Igor Muttik (PhD) is a Principal Research Architect with McAfee Labs™ which is part of Intel Corporation since 2011. He started researching computer malware in 1980s when anti-virus industry was in its infancy. He is based in the UK and worked as a virus researcher for Dr. Solomon's Software where he later headed anti-virus research team. Since 1998 he was running McAfee's malware research in EMEA and switched to his architectural role in 2002. He takes particular interest in applied security research and design of new security software and hardware. Igor holds a PhD degree in physics and mathematics from the Moscow University. He is a regular speaker at major international security conferences and an author of more than 20 international patents.
Dr. Daniel Prince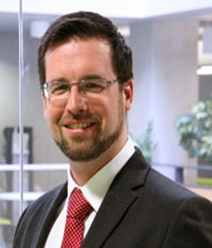 Bio:
Dr Daniel Prince is a Teaching Fellow at Lancaster University and has been working in the area of mobile network systems and information security for 6 years. Daniel completed his Undergraduate studies in Computer Systems Engineering in 2000 and went onto complete his PhD in Programmable Ad Hoc Networks in 2004. During his PhD he extensively worked with Mobile IPv6, working to complete an Implementation of Cisco IOS and as part of a team worked to implement the protocol in Windows CE. He now lectures in information security risk management, penetration techniques and digital forensics as part of the MSc in Cyber Security at Lancaster University, for which he is the course director.
Dr. Muttukrishnan Rajarajan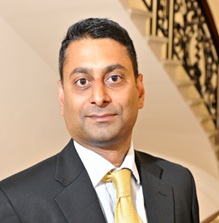 Bio:
Muttukrishnan Rajarajan leads the Information and Cyber Security Research at City University London. He has expertise in the areas of mobile security, intrusion detection techniques, privacy, Cloud security, wireless networks and critical national infrastructure protection for well over 10 years. He currently holds a patent in the area of mobile communications security for mobile financial services. He currently acts as an advisor to the Centre for Development of Advanced Computing (C-DAC) cyber security research laboratories in the area of SCADA security. He is a visiting fellow at the British Telecommunications security practice and continues to supervise his students and research scholars based in BT, Ipswich. Raj is a Senior Member of Institute of Electrical and Electronic Engineering (IEEE-USA) and is a member of the academic advisory board of the institute of information security professionals (IISP). He has been involved in several recent policy debates and scoping workshops in the area of mobile security, financial fraud, identity management, Cloud trust and cyber security. He has published more than 200 journal and conference papers and has recently published a book entitled Mobile Security and Privacy. He is in the advisory board of several start-up companies in the area of Cloud, trust management and information assurance. He is also actively engaged in the UK National Crime Agency Cyber Security activities and on the UK government's Digital Government initiative. He serves on several security journal editorial boards and international conference programme committees. He is currently managing a portfolio of £2M worth of research projects in the area of cyber security. His academic and external profile can be viewed at www.staff.city.ac.uk/~raj
Dr. Sarah Stevenage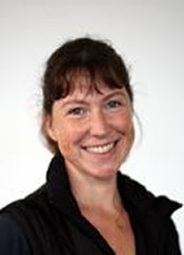 Bio:
Within the University of Southampton, I hold the role of Senior Lecturer within Psychology, Associate Dean for Education, Deputy Director of the Academic Centre of Excellence in CyberSecurity, and Principle Investigator on a number of relevant research grants. By training, I am a cognitive psychologist working in the area of forensic psychology. My research focuses on finding reliable and novel methods of identification, and I bring an experimental approach to determine the limits of human capacity when trying to identify someone. Through mixed methods, it becomes possible to gain not only an appreciation of how good the human perceiver may be at recognising others, but of how confident they are, how aware they are of their own capabilities, and how likely they are to act on them. I also bring awareness of legal issues connected with identity from the perspective of evidentiary admissibility within the Court system, and have acted as an Expert Witness within court. The work that I have conducted so far is multidisciplinary by nature. I have collaborated with Computer Scientists, Forensic Anthropologists, and Lawyers to explore aspects of identity and identification. Whilst much of the work has been rooted in the real world, my more recent work seeks to fuse real world and digital aspects of identity. In this vein, I lead the SuperIdentity project, working towards the fusion of biometric, biographic, psychological, and cybermetric information to underpin a rich notion of identity. I also lead a parallel strand of research focussed on 'Privacy by Design', this work explores an approach to identification which respects the social and ethical issues surrounding the rights to privacy and minimal disclosure. Together these two programmes of research form exciting and complementary contributions to the RCUK Global Uncertainties interest in modern identity, CyberSecurity and CyberCrime.
Professor David Wall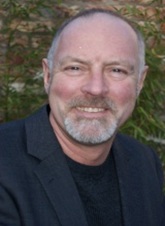 Bio:
David S. Wall, (BA, MA, M Phil, PhD, FRSA, AcSS), is Professor of Criminology and Head of the School of Applied Social Sciences at Durham University where he researches and teaches cybercrime, policing and counterfeits (intellectual property crime) and information policy. He has a sustained track record of funded research projects in these areas for the EU FP6 & FP7, ESRC, AHRC & Home Office. David Wall has also published a wide range of 40+ articles and 10+ books on these subjects which include: Cybercrime and the Culture of Fear: Policing the Reassurance Gap in Cybersecurity (Springer, 2013–forthcoming), Cybercrime: The Transformation of Crime in the Information Age (Polity, 2007, 2nd ed. 2014–forthcoming), Crime and Deviance in Cyberspace (ed. Ashgate, 2009), Cyberspace Crime (ed. Ashgate/ Dartmouth, 2003), Cyberspace Crime (ed. Ashgate/ Dartmouth, 2003), Crime and the Internet (ed. Routledge, 2001). He is an Academician of the Academy of Social Sciences (AcSS), a Fellow of the Royal Society of Arts (FRSA) and a member of the ESRC Grants Assessment Panel 2009-2012. He was formerly Head of the School of Law (2005-2007) and Director of the Centre for Criminal Justice (2000-2005) at the University of Leeds.
Dr. Alexander Hulkes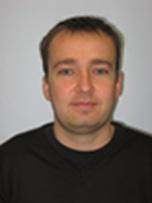 Bio:
After my degree and PhD in chemistry at Imperial College London I worked as a postdoctoral researcher for two years before joining EPSRC. Over the last ten years I have been a portfolio manager in a range of areas including engineering, physics and ICT as well as working on knowledge transfer activities. I have been involved in the RCUK Global Uncertainties Programme since its inception. Most recently I have helped to develop EPSRC's approach to sponsoring cybersecurity research, alongside a range of UK government and business stakeholders.
Dr. Stephen Struthers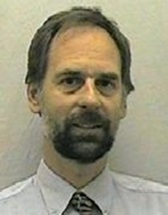 Bio:
After studying social sciences as an undergraduate at Cambridge, Stephen took a PhD in sociology at the University of Keele. His thesis was in the field of the sociology of cultural production, studying the recording of popular music and the division of labour between the various actors, and the social and technological contexts of their work. After miscellaneous teaching posts, he took up a career in university administration, mainly at Birmingham, working in the science faculty and the medical and dental schools. He joined ESRC some 20 years ago, initially in postgraduate training, supporting research and other studentships, but has subsequently worked in all parts of the organisation. This has included a period as Secretary of the Strategic Research Board, and management of a number of major research programmes and centres in economics and politics. For a number of years Stephen was a member of ESRC's International team, and mainly concerned with collaboration with other research funding agencies in Europe and as part of the UK delegation to the social sciences Theme of the European Commission's Framework Programme. For the last 18 months, Stephen has been with the RCUK Global Uncertainties programme, which is led by ESRC, as a member of the Secretariat team. He takes the lead on social science activities within the programme.
Professor Bezawada Bruhadeshwar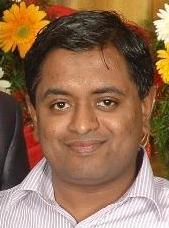 Bio:
Bruhadeshwar has received his PhD in the Dept. of Computer Science and Engineering at Michigan State University in 2005. His thesis topic was "Adaptive Key Management for Secure Group Communication". He has been working as an Assistant Professor at the International Institute of Information Technology, Hyderabad since 2005. He has been on the technical program committee of the International Conference on Distributed Computing and Networking (ICDCN 2010,2011) and the International Conference on Information Systems Security (ICISS 2006 to 2012). He is reviewer for several journals including IEEE Transactions series and Elsevier journals in the areas of distributed systems and security. He has been mentor for the "Active Honeypot Project" administered by CDAC-Mohali since 2010.
Research Interests:
Security and dependability of network protocols, Privacy Preserving Algorithms and Protocols, Authentication Techniques, Malware Analysis
Mrs P.R. Lakshmi Eswari
Bio:
Mrs P.R.Lakshmi Eswari is currently working as Joint Director (e-Security) at C-DAC Hyderabad. She did her Bachelors' and Masters' degree in Computer Science and Engineering. She has 15 years of experience in Research and teaching at C-DAC as well as NIT Warangal.
Research Interests:
End Point Security, Device Control, Anti Malware Solutions, Mobile Security and Assurance
Professor Manoj Guar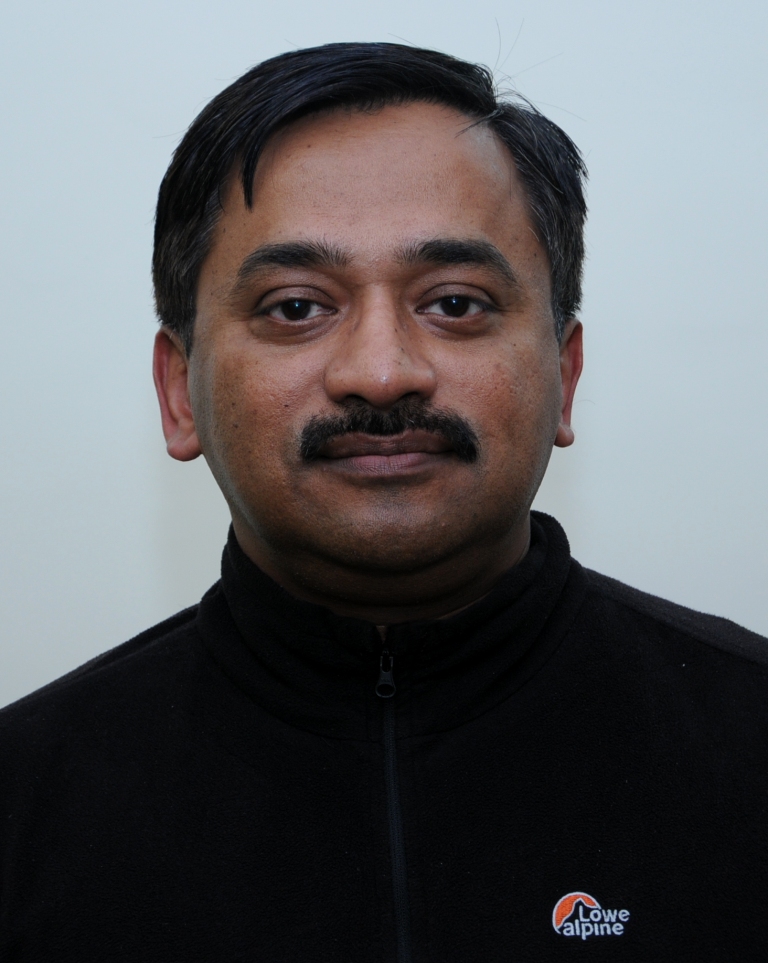 Bio:
I did my Bachelors from Jodhpur, Masters from IISc Bangalore and PhD from University of Southampton UK. My current research interests are in Malware Analysis, Vulnerability and Exploits Assessment, Network and Attack Simulation/Emulation, Simulation of Networks on Chip (NoC). Till date, I have produced five PhDs and three are under submission. Currently, four PhD scholars are working in the domain of Information and network Security. Within our group we have published large number of peer reviewed international conferences and journals and contributed chapters in Information and Network Security. We have completed five projects from various funding agencies and currently have three projects from International collaborators/agencies.
Research Interests:
Malware Analysis, Vulnerability and Exploits Assessment, Network and Attack Simulation/Emulation, Simulation of Networks on Chip (NoC)
Dr. Chittaranjan Hota

Bio:
Chittaranjan Hota did his PhD in Computer Science and Engineering from Birla Institute of Technology & Science, Pilani. He has been teaching and researching in Computer Science and Engineering area since past twenty-three years. He was the founding Head and currently he is an Associate Professor and Faculty In-charge of Information Processing Center (a.k.a Unit Chief) at BITS Pilani Hyderabad Campus. He has been a visiting researcher and visiting professor at several universities abroad over past few years. He has current research funding from organizations like UGC, DIT, Intel, and TCS. He has guided PhD students and currently guiding PhD students in the area of P2P Overlays, Information Security, Wireless Networks, and Distributed Computing. He has published extensively in peer-reviewed journals and conferences. He has also edited one LNCS volume. He is a member of IEEE, ACM, IE, and ISTE.
Research Interests:
Peer-to-Peer Overlay Security, Intrusion detection and prevention systems, Access control in cloud, Secure MANET routing
Dr. Anand Kashyap

Bio:
Anand Kashyap is a Researcher in the Core Research group of Symantec Research Labs in Pune, India. His current research is in the area of mobile security. Earlier, he worked extensively in the area of wireless networking, and built models for estimating interference in WiFi networks in his doctoral thesis. Anand received his B.Tech. in Computer Science and Engineering from IIT Kanpur in 2002 and his Ph.D. in Computer Science from Stony Brook University in 2008. He has done research internships at NEC Labs and Microsoft Research, and has worked as an R&D engineer at Tejas Networks.
Research Interests:
Mobile Security, Mobile Computing, Computer Networking, Data Mining
Dr. Ponnurangam Kumaraguru ("PK")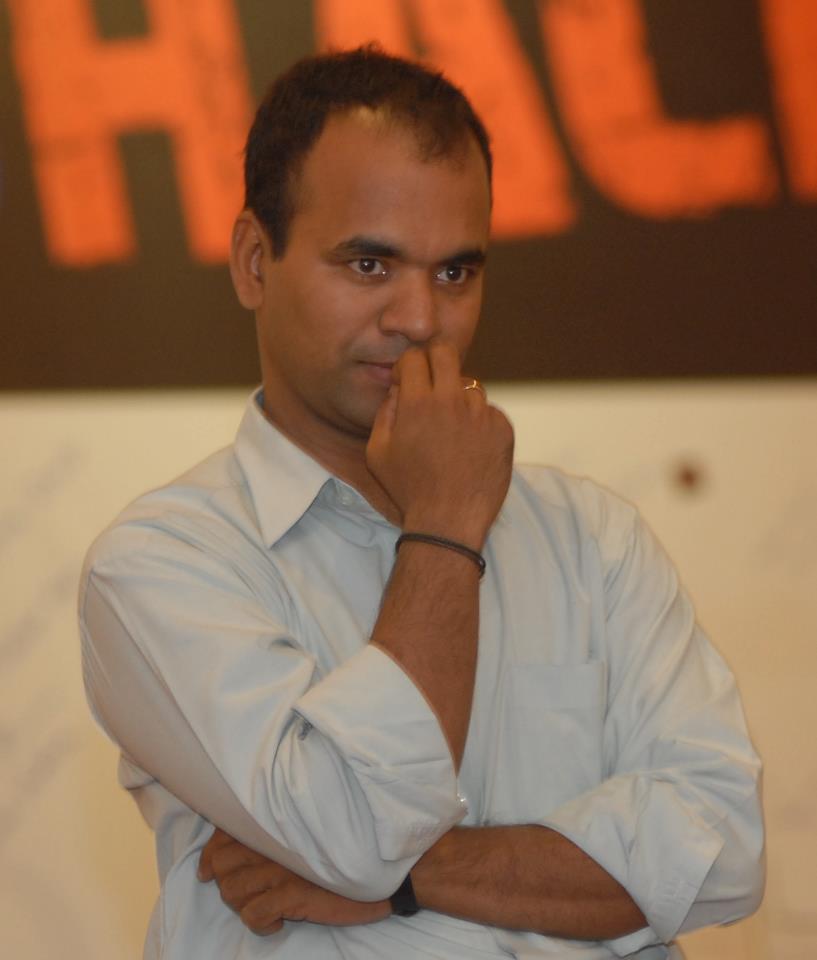 Bio:
Ponnurangam Kumaraguru (PK) is an Assistant Professor at the Indraprastha Institute of Information Technology (IIIT), Delhi, India. He received his Ph.D. from the School of Computer Science at Carnegie Mellon University (CMU). His research interests include developing technological and inter-disciplinary solutions to detect and prevent computer crime, information security, and human computer interaction. PK has won a research grant from Department of IT. Of late, PK has been working on Open Source Intelligence and analyzing online user-generated content to detect cyber crime. He is serving as a PC member in WWW 2013, AsiaCCS 2013 and he is also serving as a reviewer for International Journal of Information Security and ACM's Transactions on Internet Technology (TOIT). PK's Ph.D. thesis work on anti-phishing research at Carnegie Mellon University has contributed in creating a successful start-up company, Wombat Security Technologies. PK co-ordinates PreCog,
precog.iiitd.edu.in
a research group at IIIT-Delhi. PK can be reached at pk@iiitd.ac.in.
Research Interests:
Privacy and Security in Online Social Media (PSOSM), Cyber Crime, Privacy, and Usable Security.
Dr. Srinivas Padmanabhuni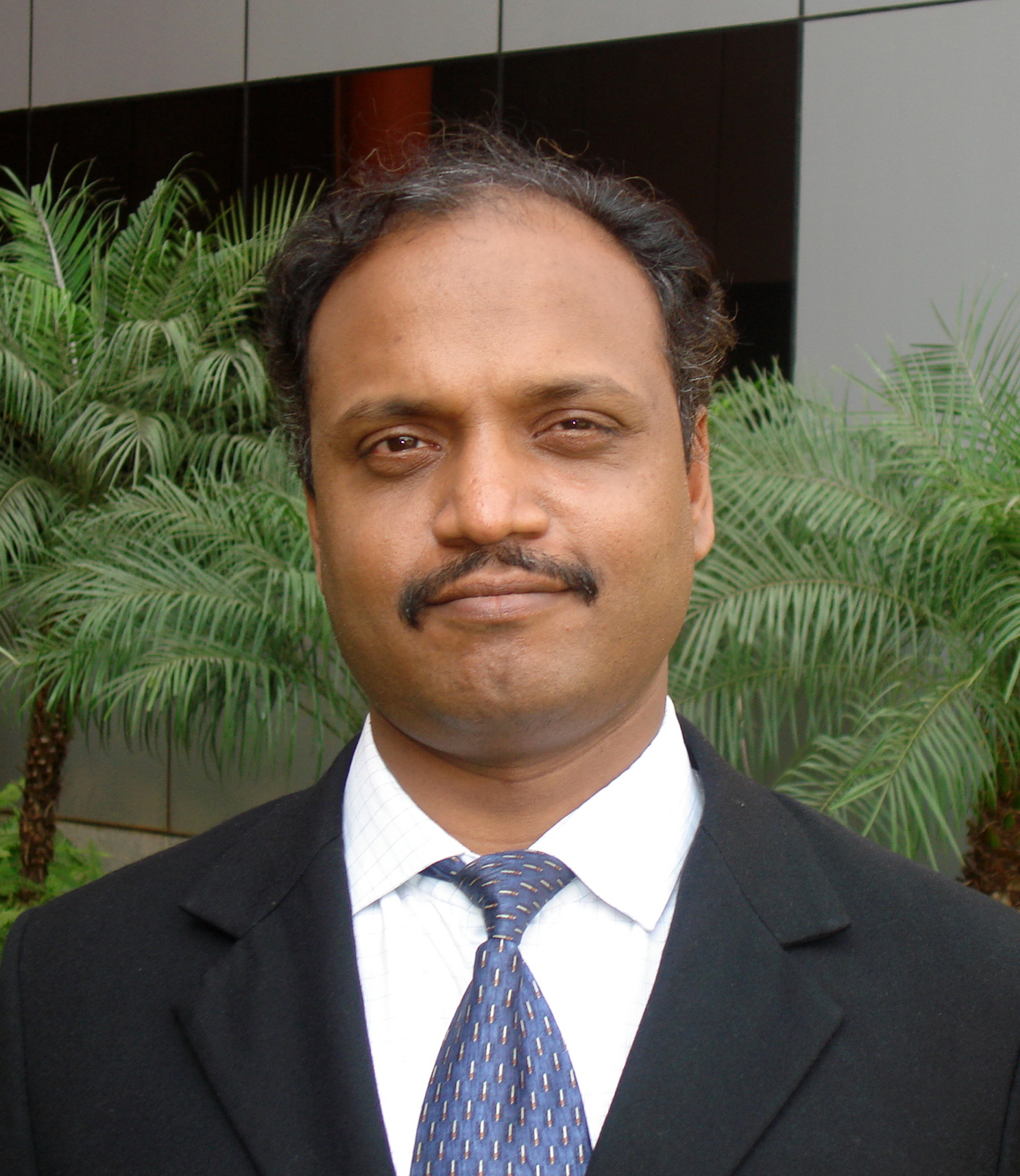 Bio:
Dr. Srinivas Padmanabhuni is an Associate Vice President at Infosys Labs, the research and innovation arm of Infosys Limited. He supervises the software engineering and security research as part of the labs. He is a passionate researcher with interests in enterprise architecture, software engineering and cloud security. He has four granted patents and several patents under process. He has published a book on distributed system security by wiley, and written several refereed conference and journal articles. He is the vice president of acm india. He has a phd in artificial intelligence from Univeristy of Alberta, Canada, and M Tech and B tech in CS from IIT Mumbai and Kanpur respectively.
Research Interests:
Enterprise architecture, Software engineering and Cloud security.
Professor Dhiren Patel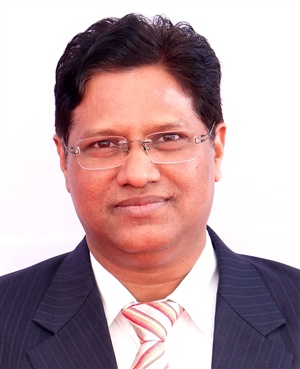 Bio:
Dr. Dhiren Patel is currently a Professor of Computer Engineering at NIT Surat (India) and leads a Security Research group there. He is in academia and research since over 20 years. He is an alumnus of IIT Kanpur and has associations with IIT Gandhinagar (Visiting Professor/Adjunct Professor - CSE), with City University London and BT UK (Visiting Scientist - Cyber Security), with C-DAC Mumbai (Research Advisor - Cyber Security). Prof. Dhiren has authored a book on Information Security (published by Prentice Hall in 2008). As a general chair, he has successfully hosted 6th IFIP Trust Management conference (IFIPTM2012) at Surat, India in May 2012.
Research Interests:
Cloud Computing Security, PKI & Trust Management, Large Scale Identity Management, Critical Infrastructure Protection, Affordable and Green IT
Professor Alwyn Roshan Pais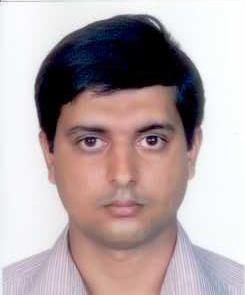 Bio:
Alwyn Roshan Pais received his B.Tech degree in Computer Engineering from Mangalore University, Karnataka and M. Tech Degree in Computer Science and Engineering from IIT Bombay. He is currently pursuing the Ph.D. degree at NITK, Surathkal. He is an Assistant Professor in the Department of Computer Science and Engineering at NITK-Surathkal , Mangalore, India.
Research Interests:
Information Security, Network Security, Cryptography and Computer Vision.
Professor Shyam Sundar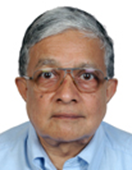 Bio:
R K Shyamasundar is a Fellow of IEEE, a Fellow ACM, Distinguished ACM Speaker, served as IEEE Distinguished Speaker. He is currently Senior Professor and JC Bose National Fellow at the Tata Institute of Fundamental Research. He has more than 300 publications, 8 books, 8 international patents & 3 Indian patents. Thirty five students have completed Ph.D. under his guidance, has served on IEEE Standards and served as consultant to ESPRIT projects. He did post doctoral work under the legendary Turing Laureate Professor Dr. Edsgar Dijkstra and was a Distinguished Visiting fellow under Royal Academy of Engineering at the Computing Laboratory of University of Cambridge. He has served as Faculty/Staff at IBM TJ Research, Eindhoven University, State University of Utrecht, Pennsylvania State University, University of Illinois, University of California, San Diego, IRISA, Max Planck Institute , IBM Research India etc. He was Founding Chair of FSTTCS and founding President of IARCS. He serves on the Governing Council of IIIT Allahabad, IIIT, Jabalpur, CSIR Centre CMMACS, Bangalore and serves on the Technical Advisory Board of BSE (Bombay Stock Exchange). He has served on IEEE Esterel Standards Committee. He is a Fellow of: Indian Academy of Sciences, Indian National Science Academy, National Academy of Sciences, National Academy of Engineering and a Fellow of the Academy of Sciences of the Developing world (TWAS), Trieste, Italy. He is also a Fellow of the Computer Society of India.
Research Interests:
Behavioural approach for Modelling Malware (including metamorphic), Interacting with untrusted environments, Distributed Information Flow Control for avoiding information Leak, Security in Cloud Computing.
Dr. S. K. Varshney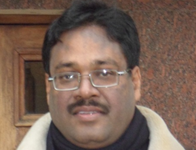 Bio:
Dr S K Varshney is a Scientific Officer with Government of India working in the Ministry / Department of Science & Technology since 1990. He is presently working as Scientist F in the International Division of the Department responsible for facilitating bilateral scientific cooperation of India with select group of countries. He has worked as Counsellor (S&T) with Embassy of India in Moscow to facilitate bilateral scientific cooperation between India and Russia during April 2008 - June 2011. He has developed several scientific activities as well as inter-governmental documents to facilitate bilateral scientific cooperation of India with Armenia, Australia, Belarus, Belgium, Canada, Croatia, Czech Republic, Denmark, Egypt, Hungary, Iceland, Ireland, Kazakhstan, Maldives, Netherlands, New Zealand, Poland, Russia, Serbia & Montenegro, Slovak, Slovenia, Sri Lanka, Tajikistan, Turkmenistan, United Kingdom, Ukraine and Uzbekistan and multilateral scientific cooperation under SAARC, NAM and STEPAN programme. He has also developed documentation to promote scientific - industrial cooperation.